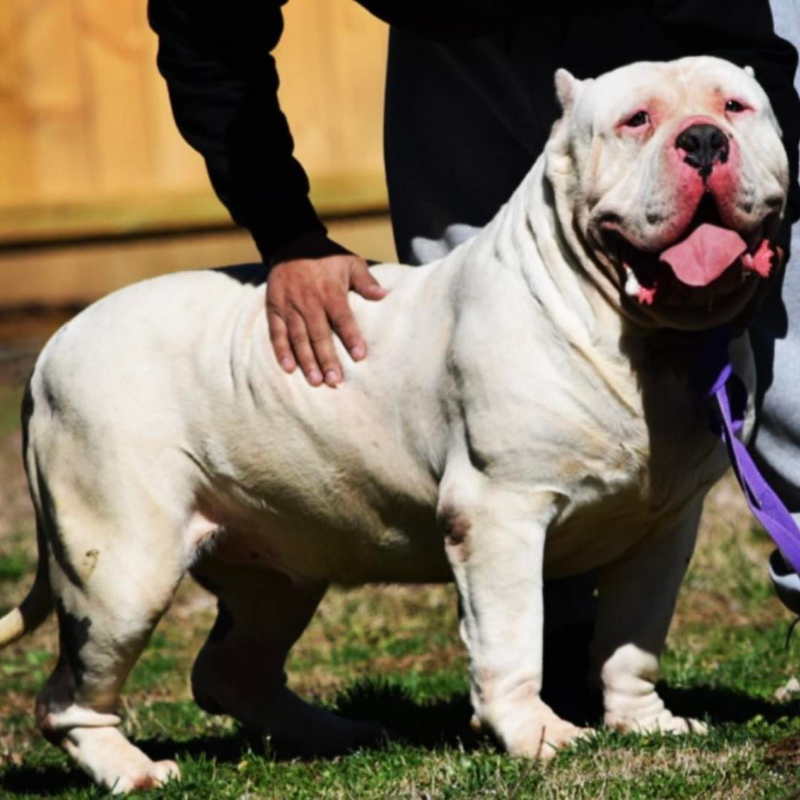 Meet the Sire: SLB Mossberg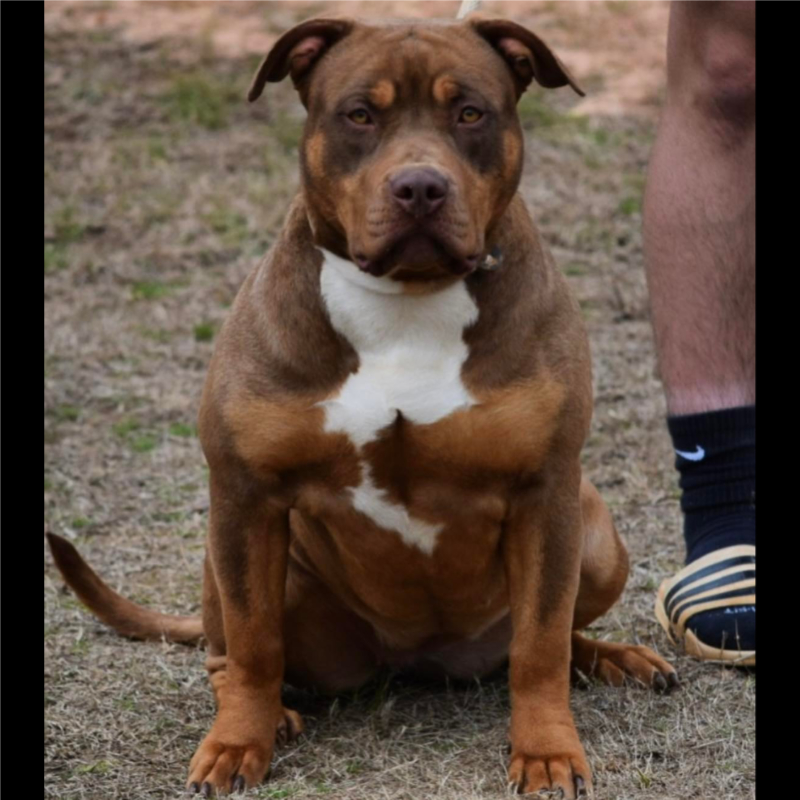 Get Ready for the Most Impressive Bull Breeding Program Yet!
If you're in the market for the biggest, most stunning bulls with a splash of color, you've come to the right place. At our breeding program, we pride ourselves on producing some of the most impressive specimens on the market.
Take SLB Mossberg, for example. This 160-pound behemoth is a true freak of nature, with a head and bone structure that will leave you breathless. And when you see our girl Hershey, you'll understand why we call her an absolute beauty. Her head and bone are equally impressive, making her the perfect mate for Mossberg.
But what really sets our program apart is the pedigree. We've got HPP Mainframe, Probulls Romper Stomper, Bossy Goodbar, and Markoff all upfront, along with several other top-notch genetics. When you combine all of these amazing bloodlines, you get a recipe for success that's hard to beat.
And the best part? We're taking deposits now for our upcoming litter, due to arrive on April 19th. So don't wait, secure your spot today and get ready for some of the most impressive offspring you've ever seen.
Get ready for:
Bulls with unbelievable size and structure
Eye-catching colors that will make you stand out in the show ring
A pedigree that's hard to beat, with top-notch genetics from some of the best in the business
So what are you waiting for? Join our breeding program today and get ready to be blown away by what we can produce!