Probull's Bam Bam – One impressive American XL Bully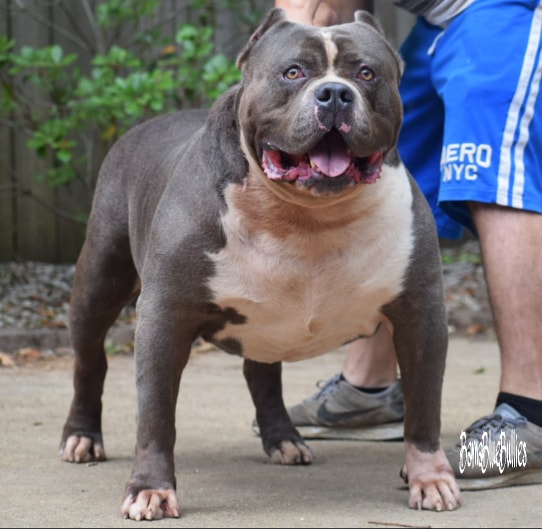 Height: 22 inches
Weight: 160lbs
Head Size: 29 inches
Stud Fee:
Probull's Bam Bam is one of the largest XXl bully style pitbulls to walk the planet. His structure is phenomenal and his bloodline is incredible. Probull's King Smasher is his sire and his mom is one of Dungeon 5150 best. He's also Probulls Sinisters littermate brother.
Probull's Bam
Sire
PRO-BULL'S KING SMASHER DNA-P
Dam
PRO-BULL'S HALO 5150 FROM TCK