Looking for an American Bully or XXL Pitbull check us out here at BAMABLUEBULLIES.

We have some of the largest American Bullies and Pit bulls walking the planet. We have Big Standard American bullies and XXL Bullies. Our dogs and puppies carry heavy bone with incredible bully features. All of our puppies come very socialized with great temperament and intelligence. Those qualities are top priority with every litter we produce.

Our bloodlines consist of only the 'best of the best' and our years of experience and professionalism is what separates us from others. We pride ourselves in doing great business and our puppies are second to none. If you like big concrete cracking bullies we been known to crack a slab or two just check our production page out at BAMABLUEBULLIES

if you like big bully features on a medium to standard size frame we have that style also.The Extreme American Bully look will come in both classes we provide. Our bully puppies also come in a variety of colors like Merle, Merle tri, Tri colors,Blue, White, Red, Champagne Lilac, Black and Fawn
Welcome to the home of BamaBlueBullies
where legends are born. We are located in the great state of Alabama. The line up we have here is phenomenal.
Our American Bully XL Pitbull dogs and productions are second to none. We've produced some of the best Extreme Xl bullies and pitbulls in the world.
Our dedication to the Bully breed and customer satisfaction is number one for us. We take pride in what we do.Thank you for visiting our page. I hope you enjoy your visit. Please feel free to contact us anytime at (205)394-4183 Josh
We just added another heavyweight to the lineup.
If you're looking for dinosaur size with amazing bully features Probulls Bam is your ticket.
This is what a XXL bully looks like on the move.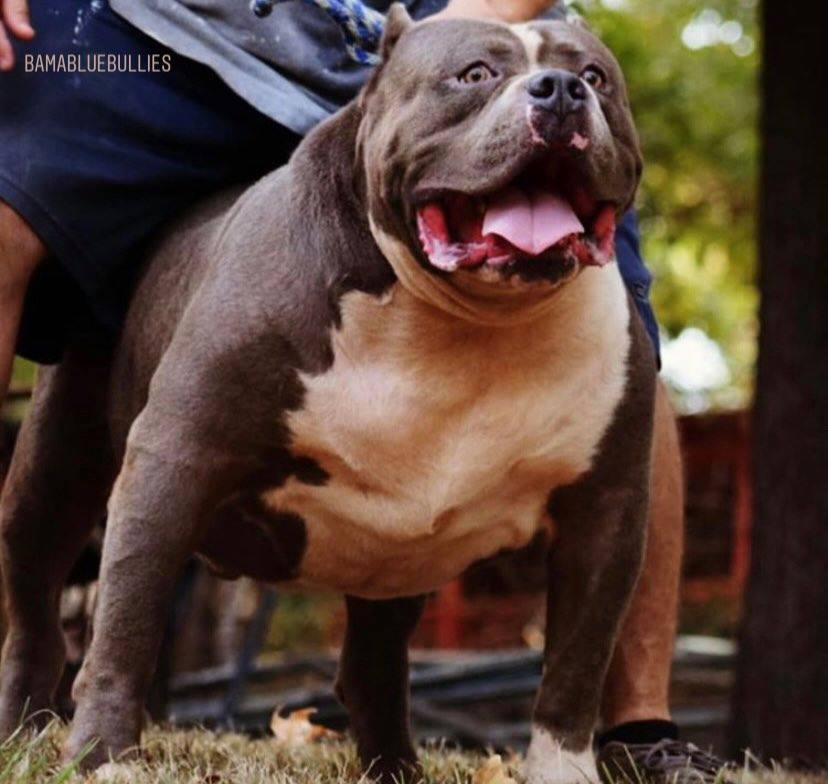 Strap in because you're in for a ride
Check out the domes on these Monsters!!!
This is what American Bully XL Pitbull Herk babies look like at 2 weeks.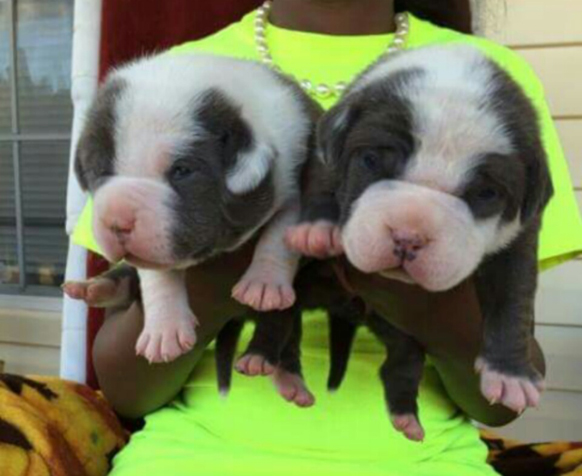 Who needs vitamins when we have genetics.
If you're looking for a bull you've come to the right place.
This is what we do!!!!