Welcome to BamaBlueBullies
Home of the Largest XL Bullies / Pit Bulls
We are proud to offer some of the largest American Bullies and Pit Bulls walking the planet. Our dogs and XL / XXL bully puppies are of the best quality and come with heavy bone, incredible bully features, an outstanding temperament and a great intelligence. You can find our puppies in a variety of colors and patterns like merle, merle tri, tri colors, blue, white, red, champagne lilac, black and fawn.
One of our females is the great granddaughter of the famous Hulk, making us stand out from other breeders. Black Mamba is her mother, whom is a daughter of hulk. We have been breeding XL / XXL pitbull bully's for years and our bloodlines consist only of the 'best of the best'. Our years of experience and professionalism is what separates us from others and our XL / XXL bully puppies are second to none.
We are the best American XL breeder
We are proud to be the best at what we do and our expertise in breeding XL / XXL pitbulls is unmatched. We have big standard American Bullies and XXL Bullies, and if you like big bully features on a medium to standard size frame, we have that style as well. Our bullys come with extreme American Bully looks and are extremely socialized with great temperaments. All of our puppies come with:
Incredible Bully Features
We pride ourselves in doing great business and our XL / XXL bully puppies are second to none. We have been known to 'crack a slab or two' as you can see on our Production Page on our website. So, if you're looking for an American Bully or XL / XXL pitbull / bully's, let BamaBlueBullies help you find the perfect one for you!
BamaBlueBullies, Who are we?
At BamaBlueBullies, we take pride in our commitment to provide our customers with the highest quality American XL Bully puppies. With over 10 years of experience in the business, we specialize in producing puppies with exceptional temperaments and healthy genetics. All of our puppies come from health-tested parents and are registered with the American Kennel Club.
Raised in a Loving and Nurturing Environment
We understand that a puppy is much more than just a pet – it's a lifelong companion, and we take the care and raising of our puppies seriously. Each of our pups is lovingly raised in a nurturing environment, ensuring that they are healthy, happy, and well-socialized. We want our customers to feel confident in their new family member, and we stand behind our puppies 100%.
Breeding for Quality
At BamaBlueBullies, we are dedicated to breeding the best American XL Bullies. We strive to produce puppies that exemplify the breed standard and have excellent health, temperament, and conformation. Our goal is to provide our customers with a pup they can be proud of, and one that will bring years of companionship and joy to their family.
Unleash The Legend
Discover the world of American Bully XL Pitbulls and Extreme XL Bullies at our home in the great state of Alabama. Our lineup is nothing short of phenomenal, and we're proud to say that we've produced some of the best in the world. Our dedication to the Bully breed, as well as customer satisfaction, is our number one priority.
Introducing Probulls Bam: Dinosaur Size With Amazing Bully Features
We are excited to announce the addition of Probulls Bam to our lineup. If you're looking for a true heavyweight with amazing bully features, Probulls Bam is your ticket. With our unbeatable combination of size, strength, and aesthetics, you won't find a better Bully anywhere else.
Experience The Difference
We invite you to experience the bamabluebullies difference. From our incredible lineup to our commitment to customer satisfaction, you won't find a better Bully Breeder anywhere else. If you have any questions or would like to learn more about our dogs, please don't hesitate to contact us anytime at 205-394-4183
Witness the Incredible Power of XL/XXL Pitbulls/Bullies On the Move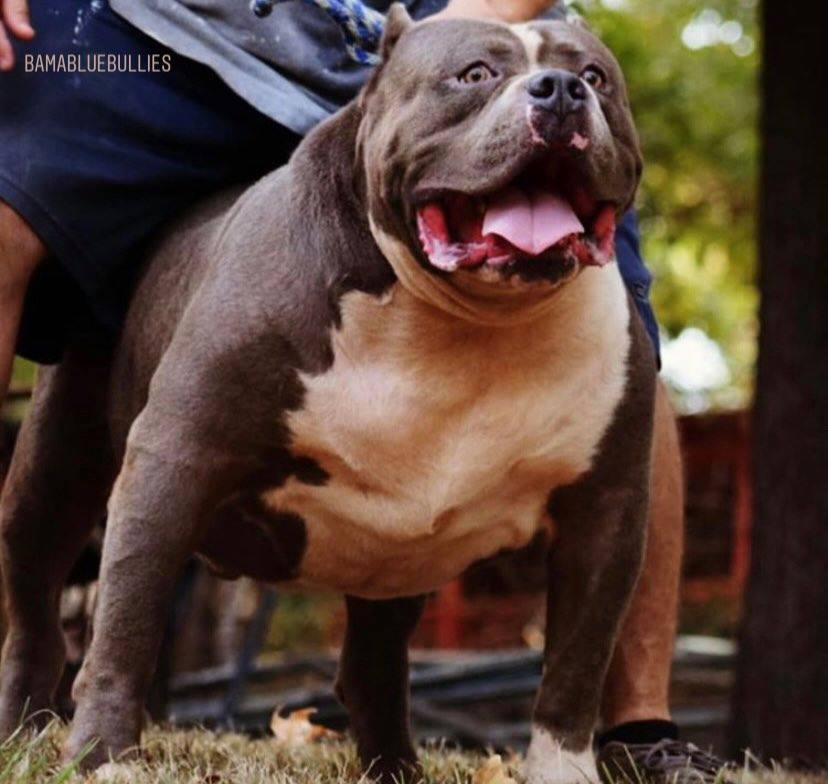 The Cutest Monsters You'll Ever See!Are you ready to meet the cutest monsters you'll ever lay eyes on? Our American Bully XXL/XL Pitbull Herk Babies are so adorable, you won't be able to resist! Here's what they look like at just two weeks old: Big, beautiful eyes! Soft, fluffy fur! Tiny little domes on their heads! Adorable little noses!These monsters of cuteness are sure to bring a smile to anyone's face. And we guarantee they'll be a source of love and joy in your home for many years to come.
Who Needs Vitamins When We Have Genetics. If You're Looking For A XL / XXL Bull You've Come To The Right Place. This Is What We Do!!!! We keep it consistent!!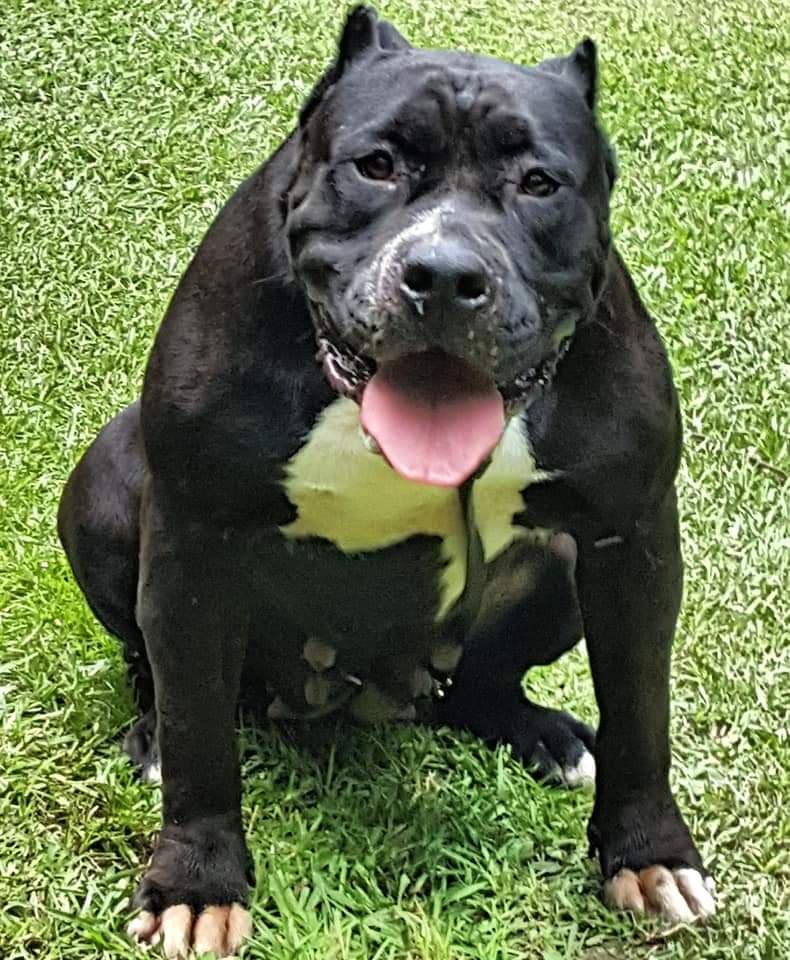 Introducing Black Mamba, the Daughter of the XL/XXL Pitbull Hulk from Dark Dynasty K9s
Black Mamba is the perfect companion for an active lifestyle. She has a strong and muscular body that can keep up with any adventure you take her on. She is the daughter of the XL/XXL Pitbull Hulk from Dark Dynasty K9s, which is renowned for breeding some of the most impressive dogs in the world.
However she has retired, her daughter, Big Queen, is still producing puppies of the same impressive size. So, if you're looking for a puppy that could grow to be the next world's largest pitbull, just look for the puppies with Big Queen. These puppies would be the great grandchldren of the famous Hulk, and we still have some of them available!
We love providing families with beautiful intelligent puppies. This is two of our babies living the good life out In Arizona with the Purpura family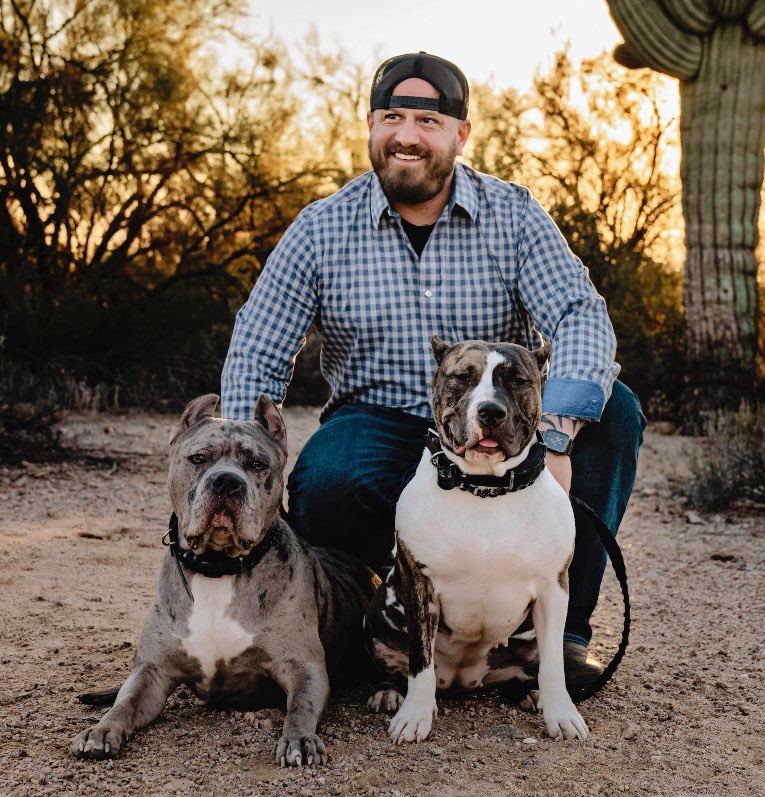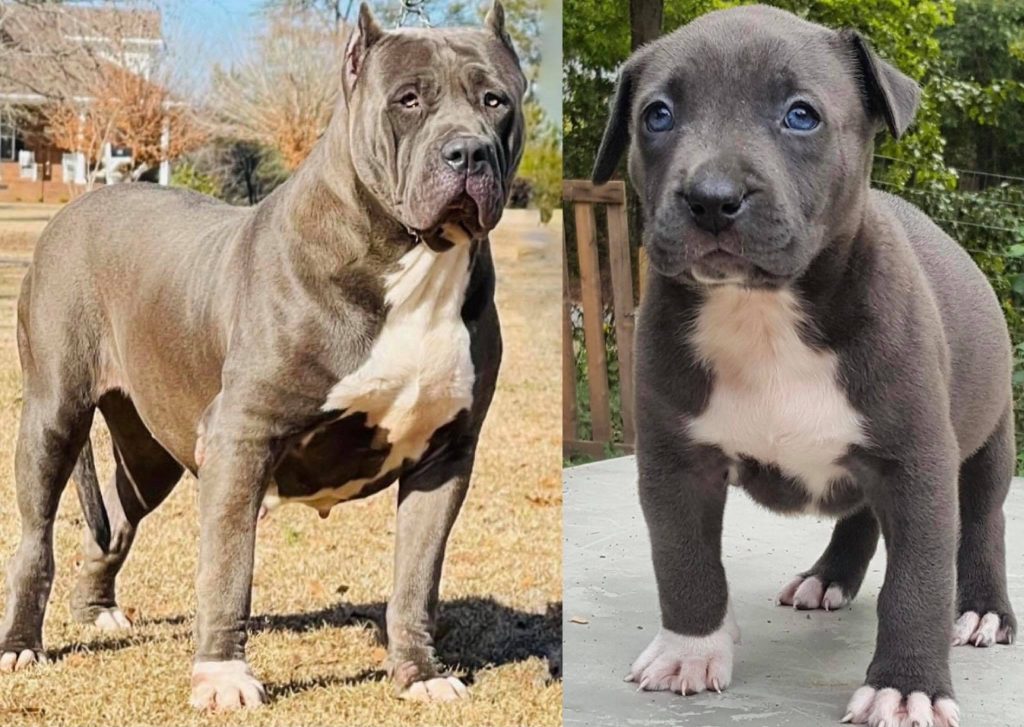 Here's Another Great Production By BAMABLUEBULLIES If You Haven't Heard We Produce Bulls!!!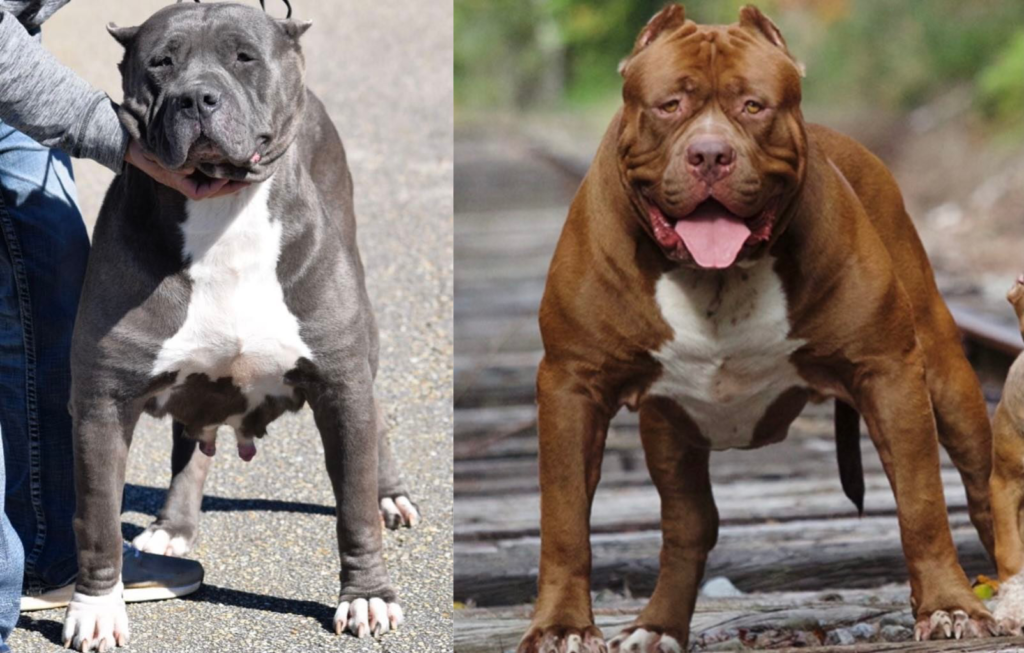 Our Big XXl American bully Pitbull next to her granddaddy DDK9 The Hulk This is what a 170 pound female looks like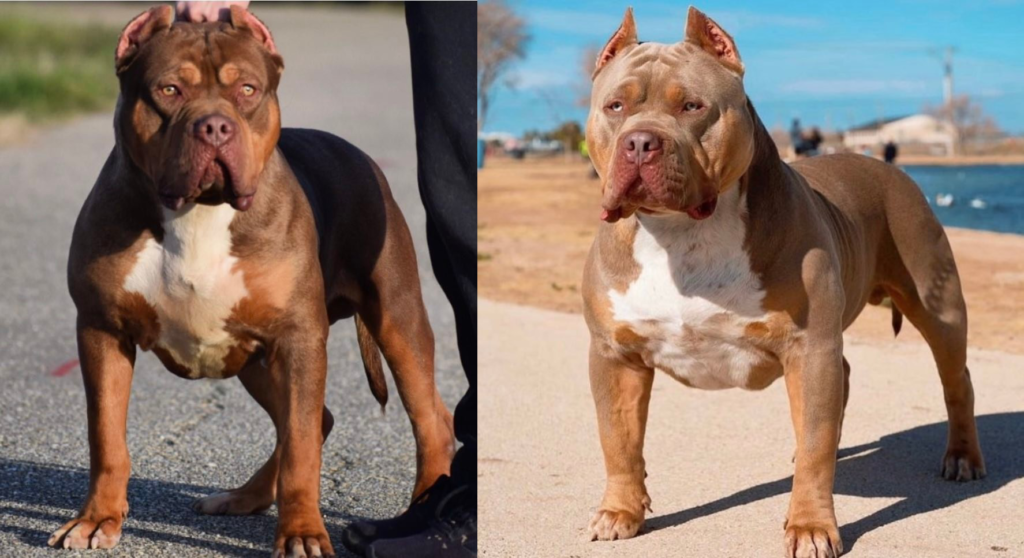 Nothing but the best Our Big Beautiful chocolate tri colored Xl Bully Pitbull next to his pops FSB Future. Our boy Chocolate Thunder is on his way to greatness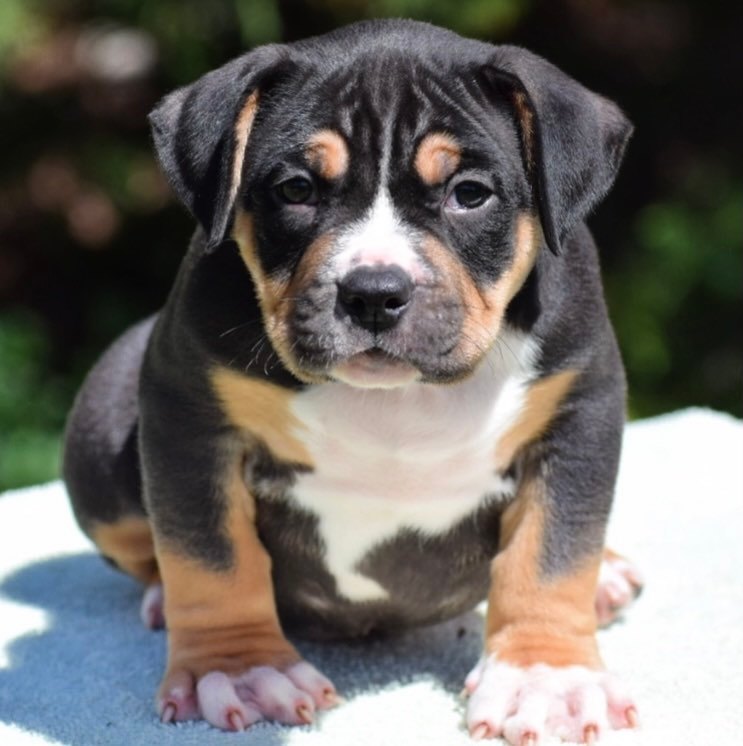 Xl bully perfection
It doesn't matter what color we produce our look will remain the same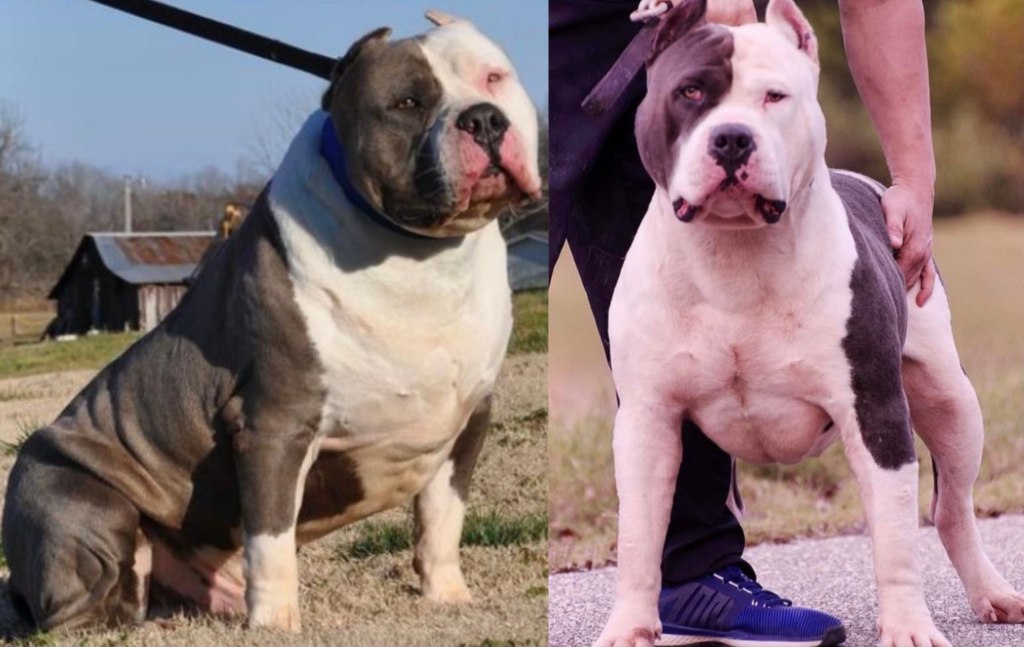 Introducing King Zeus, The Big XXL American Bully Pitbull
When we talk about big dogs, nothing comes close to the legendary King Zeus, the XXL American Bully Pitbull. He stands tall and proud, living up to his regal title. But what makes him so special?
To start, King Zeus is related to one of the greatest American Bully Pitbulls of all time – his granddaddy Probulls King Kong. This heritage is part of what makes King Zeus a truly remarkable animal.
A Giant Among Dogs
King Zeus is a giant in the canine world. His size is intimidating, but it also adds to his impressive stature. He commands attention with his imposing presence, and his strength and agility are unmatched by any other dog.
But King Zeus is more than just a big dog. He is an intelligent, loyal, and loving companion. He loves to spend time with his family and can be easily trained to obey commands. He is an amazing protector and has been known to deter potential intruders with his intimidating size.

Experience the Magnificence of the XXL American Bully Style Pitbull PuppyWhen it comes to pure magnificence, you won't find a more impressive pup than the XXL American Bully Style Pitbull. Just take a look at this pup pictured alongside his pops and you'll see that the consistent look between them is undeniable. But it's not just about looks for this pup. This pup is the perfect companion, whether you're looking for a loyal friend or a show-stopping addition to your family. If you're ready to experience the magnificence of the XXL American Bully Style Pitbull first-hand, don't wait any longer. Check out this pup and you'll be sure to fall in love!